Institute For Ethical Hacking Course and Ethical Hacking Training in Pune – India
Extreme Hacking | Sadik Shaikh | Cyber Suraksha Abhiyan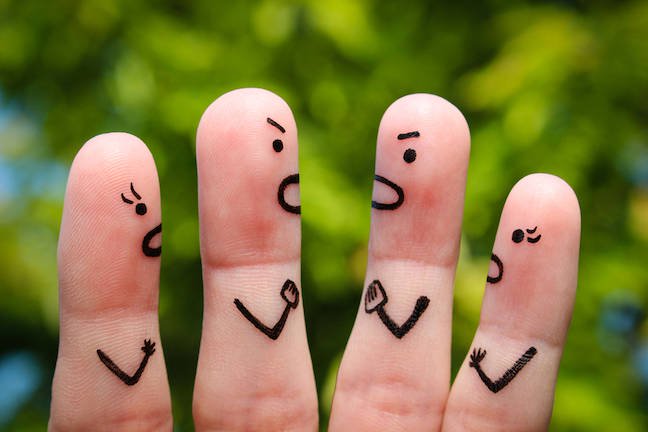 Credits: The Register
Brit retailer Dixons has lashed back at McAfee's £30m High Court broadside, saying it was entitled to promote rival antivirus (AV) tech from Symantec if McAfee's software wouldn't work on Windows 10S devices.
Not only was McAfee trying to punt AV onto devices it simply wouldn't run on, Dixons argued in legal filings seen by The Register, but it also suggested making Dixons' "Team Knowhow" staff manually install "numerous free apps (including Truekey and Web Advisor)" on customers' new hardware while it raced to build something that would work with Windows 10S.
This was "not viable", said Dixons. Although the two companies had been in talks since late 2018 about how "the lack of a McAfee Security Software product compatible with 10S" meant that Dixons' customers were "generally being denied the ability to purchase 10S products" from it, McAfee only managed to develop a working AV suite for Windows 10S by June 2019.
Despite both sides disputing the exact cutoff date, it was agreed that McAfee and Dixons wanted a viable product in stock and ready for its Back To School (BTS) Windows Laptop sale, planned to begin in August this year. Dixons claims the cutoff date was "March/April 2019, when final plans for the BTS period would be put in place", while McAfee said it delivered its "10S compatible product" on 20 June 2019.
"From January 2019 a number of new devices with 10S came on to the market and were being offered by DSG's competitors at very competitive prices because they were able to take full advantage of a subsidy offered by Microsoft to hardware manufacturers selling hardware running 10S," alleged Dixons.
McAfee flung its sueball at Dixons earlier this month, as first reported by the Sunday Times, after the British gadget souk stopped promoting its AV software for use with Windows 10S, a variant of the operating system that was originally targeted at educational establishments.
In its particulars of claim, McAfee stated that in the 12 months from June 2018 a full 40 per cent of its retail sales in the UK and Ireland came through Dixons, totalling £2.7m. It claimed a further £27.9m against Dixons in "lost sales and lost renewal fees" from "future gross revenue".
Windows 10S was demoted from a standalone OS to a mere "mode" last year. Its main feature is that it runs in a sort of kiosk mode, aimed at minimising the kind of chaos that results from bored schoolkids being forced to use a computer for educational purposes.
Dixons also said it expects Windows 10S laptops to make up 41.5 per cent of its mobile PC shipments during the "Windows Laptops Back to School" sale season, running between now and the end of October. That translates, as its lawyers explained, to shifting 120,000 units over the three month period.
The case, before the Chancery Division of the High Court, continues. ®
Bootnote
"DSG does not trade as Carphone Warehouse" stated DSG Retail Ltd, the corporate body behind Dixons and PC World, in its court filings. The boilerplate at the bottom of Carphone Warehouse's homepage states that it is known to Companies House as Dixons Carphone plc, so that's that.

www.extremehacking.org
Sadik Shaikh | Cyber Suraksha Abhiyan, Ethical Hacking Training Institute, CEHv10, CHFI, ECSAv10, CAST, ENSA, CCNA, CCNA SECURITY, MCITP, RHCE, CHECKPOINT,  ASA FIREWALL, VMWARE, CLOUD, ANDROID, IPHONE, NETWORKING, HARDWARE, TRAINING INSTITUTE IN PUNE, Certified Ethical Hacking, CSA Certified SOC Analyst, CTIA EC-Council Certified Threat Intelligence Analyst, Center For Advanced Security Training in India, ceh v10 course in Pune-India, ceh certification in pune-India, ceh v10 training in Pune-India, Ethical Hacking Course in Pune-India
The post Dixons hits back at McAfee's £30m antivirus sueball: Your AV didn't work on Windows 10S appeared first on Extreme Hacking | Sadik Shaikh | Cyber Suraksha Abhiyan | Hackers Charity.