Institute For Ethical Hacking Course and Ethical Hacking Training in Pune – India
Extreme Hacking | Sadik Shaikh | Cyber Suraksha Abhiyan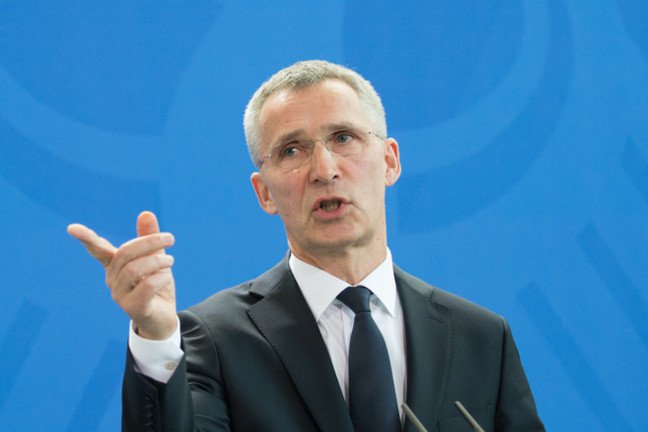 Credits: The Register
NATO's secretary-general has once again declared that members of the alliance will respond with force to cyber-attacks, in line with Article 5 of its founding treaty.
Jens Stoltenberg, the North American and western/northern Europe alliance's main man, wrote in the latest issue of Prospect magazine that "an attack against one ally" would trigger action from every member of the collective-defence grouping.
"For NATO, a serious cyberattack could trigger Article 5 of our founding treaty," wrote the secretary-general. "We have designated cyberspace a domain in which NATO will operate and defend itself as effectively as it does in the air, on land, and at sea. This means we will deter and defend against any aggression towards allies, whether it takes place in the physical world or the virtual one."
Stoltenberg's comments are the latest instalment in three years of repeated pledges by NATO to attack anyone who themselves cyber-attacks a NATO member. Back in 2016 the then UK Defence Secretary, Michael Fallon, was urging Britain's allies to respond to force with force, laying the groundwork for NATO to agree this extension of Article 5. Such promises, or threats depending on who pays your wages, were being made back in 2014.
In May this year Britain boasted once again that it would hack back at adversaries, though it is still unclear – deliberately – exactly what action would trigger a retaliatory hack.
NATO itself, the North Atlantic Treaty Organisation, was formed in 1949 to counter the Soviet Union and its malign, expansionist plans for the continent of Europe. Since the advent of Vladimir Putin's regime in Russia over the past two decades, NATO has found new purpose.
Dr Kristian Gustafson, deputy director of Brunel University's Centre for Intelligence and Security Studies, was not impressed with Stoltenberg's Article 5 declaration and wondered whether it was meaningful in an era where plausibly deniable black hats carry out low-to-medium-level disruption specifically pitched at avoiding triggering a response.
He told The Register: "NATO loses its mind over Russian 'sub-threshold warfare' as if the Russians have some magic war woo-woo, instead of realising that the Russians can do this because we have publicly stated, impossibly high thresholds for war, with lots of headroom to operate under. So it's very rich to say that while everything else the Russians have done hasn't triggered us to take warlike activities, [doing something like] shutting off the trams in Łódź will…
"And then consider NATO decision making. Is Donald Trump – or even Macron [the president of France] – going to go to war over crashing trams in Łódź? 'Cyber attack triggers article 5' doesn't account for the range of possibilities hiding in 'cyber' or the still-extant Very High Thresholds before any Western leader starts shooting Russians."
Article 5 of the North Atlantic Treaty has been invoked just once, in the aftermath of the 11 September 2001 mass murders in America. The response involved invading Afghanistan and toppling the ruling Taliban regime as part of the US hunt for Osama bin Laden, the mastermind of the attacks.
As a KPMG spokesman told El Reg in 2014 when NATO said something more-or-less identical: "This announcement is primarily a rhetorical point which is possibly aimed at having a deterrent effect."

www.extremehacking.org
Sadik Shaikh | Cyber Suraksha Abhiyan, Ethical Hacking Training Institute, CEHv10, CHFI, ECSAv10, CAST, ENSA, CCNA, CCNA SECURITY, MCITP, RHCE, CHECKPOINT,  ASA FIREWALL, VMWARE, CLOUD, ANDROID, IPHONE, NETWORKING, HARDWARE, TRAINING INSTITUTE IN PUNE, Certified Ethical Hacking, CSA Certified SOC Analyst, CTIA EC-Council Certified Threat Intelligence Analyst, Center For Advanced Security Training in India, ceh v10 course in Pune-India, ceh certification in pune-India, ceh v10 training in Pune-India, Ethical Hacking Course in Pune-India
The post We will hack back if you tamper with our shiz, NATO declares to world's black hats appeared first on Extreme Hacking | Sadik Shaikh | Cyber Suraksha Abhiyan | Hackers Charity.